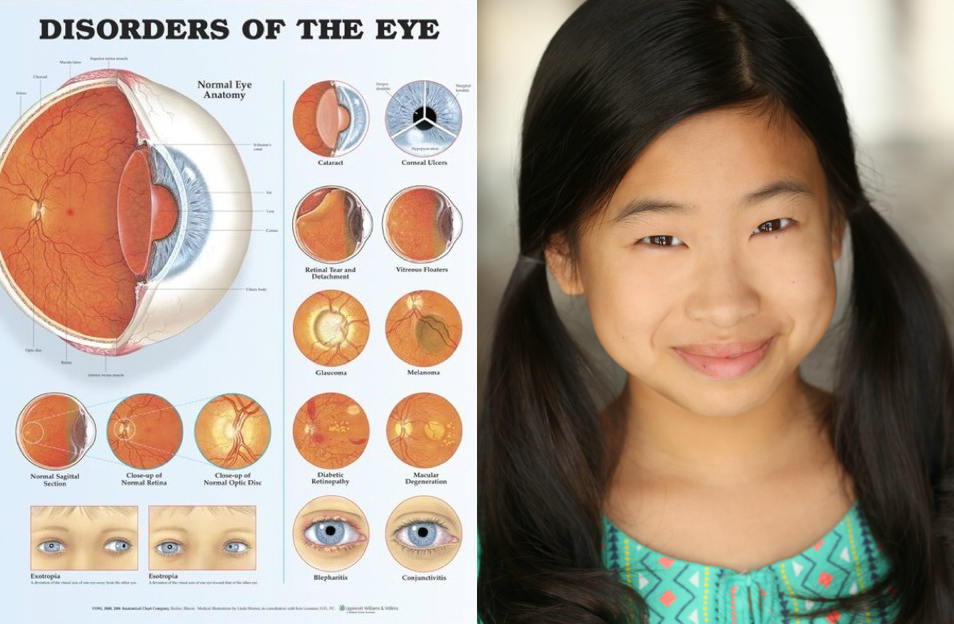 With back to school just around the corner, have your children had their eyes examined? Did you know that growth spurts affect the eye too? As your children grow, their eyeballs will also grow larger and longer. As a result, a child's prescription may change every 6 months to 1 year!
Is your child ready for success in school? It has been estimated that as much as 80% of learning is done visually. Make sure your child isn't hampered by poor vision in the classroom. Many classrooms now utilize digital devices (smart boards, tablets, computers, laptops, etc.) for teaching and learning purposes. Increased screen time means increased exposure to harmful blue-violet light and risk of long term eye damage as well as eye fatigue.
The Vision Council defines Digital Eye Strain as the physical discomfort felt after prolonged exposure to digital screen and is associated with the close to mid-range distance of digital screens, including desktop and laptop computers, tablets, e-readers and cell phones.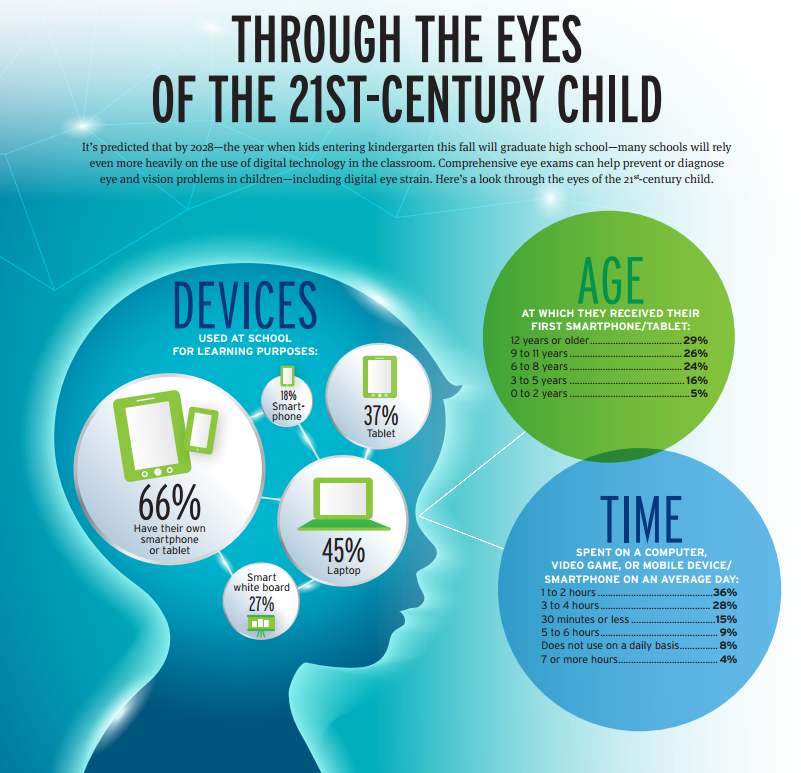 Infographic credit: American Optometric Association
Digital Eye Strain associated with long term digital device use (studying and playing) is becoming more problematic among students. Anti-fatigue lenses like EyeZen or SYNC with Blue Light Protection coating may help relax and protect your children's eyes, allowing for them to study for longer periods of time more effectively.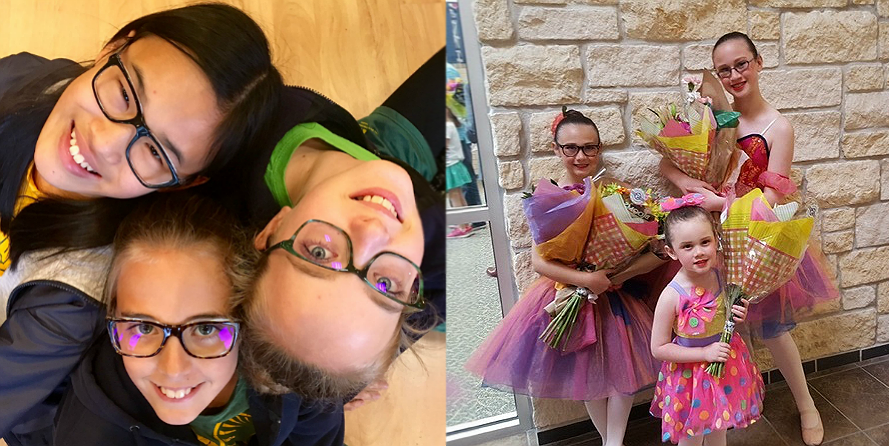 Vision Optique's pediatric patients wearing Blue Light Protection lenses *Photos posted with parental permission
With the increasing use of digital devices at school and at home, many of us, including our children, forget to blink. The more concentrated you are on a task, the less frequently you blink. Good, full blinks are important in maintaining healthy Meibomian Glands as well as a healthy ocular surface for you to see through.
Those who suffer from mild evaporative dry eye may benefit from an oil-based tear like Retaine MGD. If you have Meibomian Gland Dysfunction, you may benefit from LipiFlow. However, if you have severe dry eyes, there are other treatment options available. For students age 17+ suffering from dry eye, recently approved Xiidra prescription eye drops may help combat dry eyes.

For all students who need contact lenses, especially those who play competitive sports, we highly recommend the premium 1-day disposable contact lenses currently on the market. These contact lens provide superior comfort and vision that can keep up with these students' demanding lives. Our eye doctors will help determine what is the best fit for your student athletes.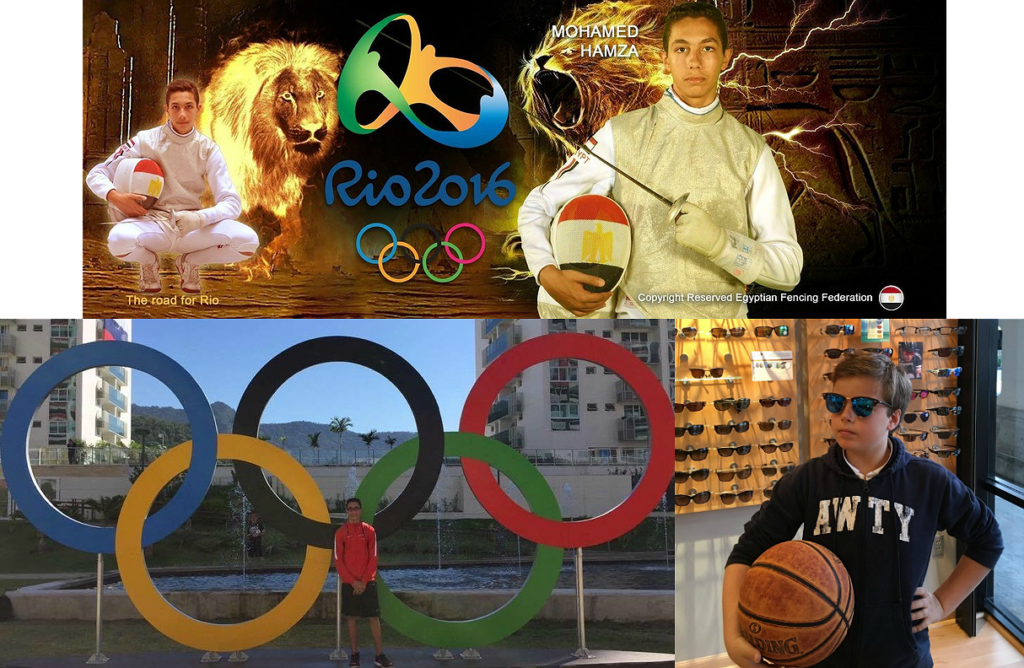 Vision Optique's pediatric patients wearing premium 1-day disposable contact lenses and UV protective sunglasses *Photos posted with parental permission
The American Optometric Association has found that the "increasing use of technology at home and at school is taking a toll on the eye health and vision of children in America." It is more important than ever to make that your children's eyes are protected so that they are prepped for success in school.
To learn more, visit: American Optometric Association alerts parents: Back-to-school eye exams more essential than ever
Call us at (713) 838-2020 or fill out our online form to schedule a back-to-school appointment today!
| | |
| --- | --- |
| | About the Author Dr. Erica Ngo, O.D. is an optometrist fascinated by dry eye disease, ocular surface disease, and digital eye health. Dr. Erica Ngo is passionate about protecting and preserving eye health with a focus on aesthetics, makeup, and fashion. On her free time she enjoys latin dancing, food, travelling, and playing with her fluffy companion. She lives in Houston and is always looking for ways to explore and give back to her community. |
| | About the Editor Dr. Bridgitte Shen Lee is an optometrist and the co-founder of Vision Optique. She is passionate about helping people see better and live better lives, and inspiring other eye care professionals. Dr. Shen Lee writes and lectures on the topics of Digital Eye Health, Dry Eye Disease, Health Care Social Media, and Aesthetic Optometry. She also enjoys raising her young daughters to be global citizens and volunteering her time and talent at schools and in the Houston community. |